Golden Retriever Missing in Grafton
UPDATE: SOPHIE HAS BEEN REUNITED!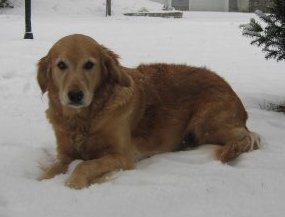 Last seen on Sunday December 20, 2015 at Virginia Circle and Worcester St. (Rt. 140), Grafton, MA.
Sophie is a spayed female Golden Retriever, reddish in color, 9 years old. We live near 80 acres of woods and Lake Ripple. She has a microchip.
Thank you!