Young Black Cat Missing in Greenfield
UPDATE: STEEMY HAS BEEN REUNITED!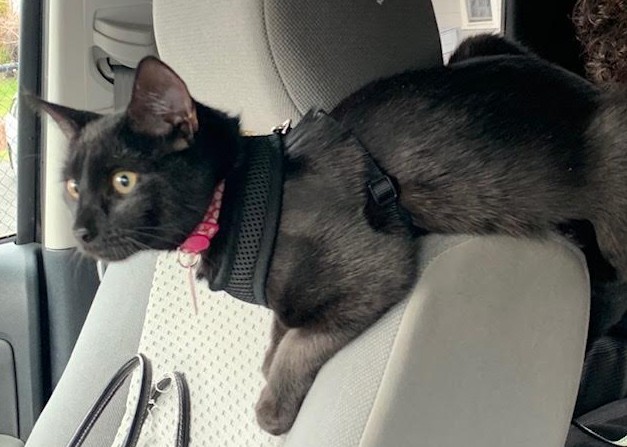 Last seen on Thursday April 9, 2020 at Country Club Road, Greenfield, MA.
Steemy is a small 6 month old female, mostly black with small white patch on her tummy. She was wearing a pink collar with red heart tag.
Thank you!