Calico Cat Missing in East Boston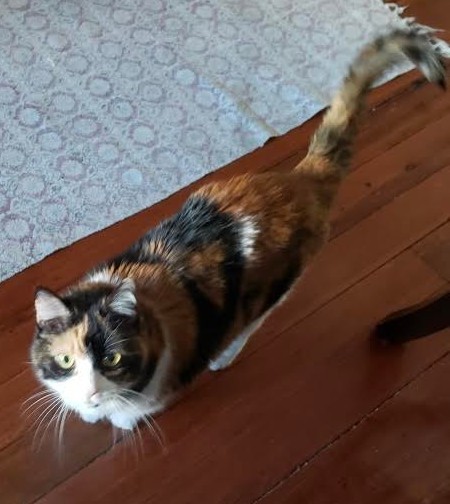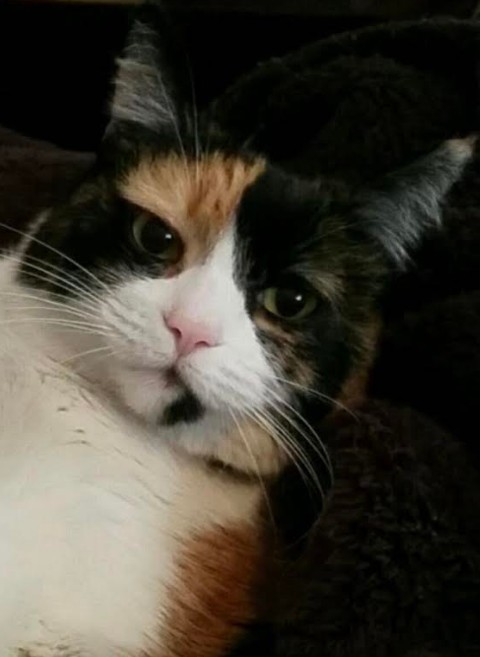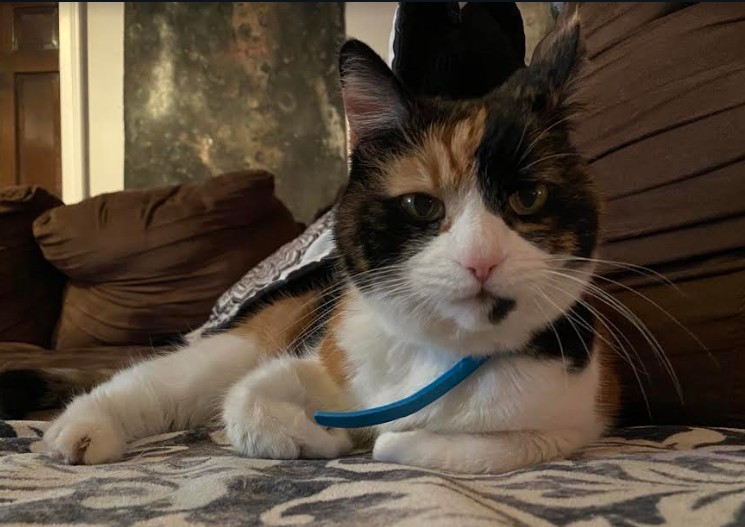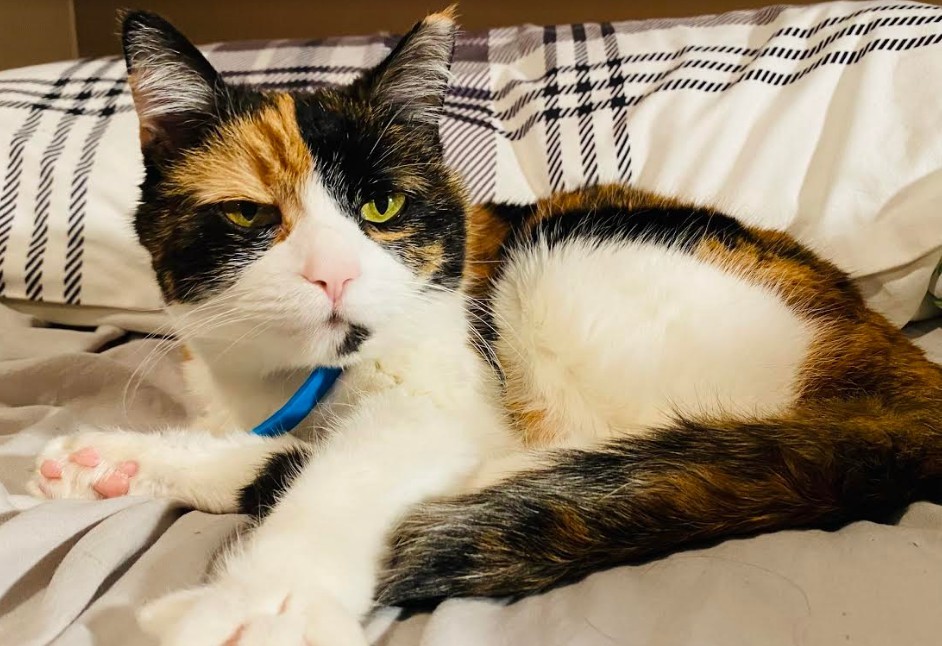 Last seen on Sunday May 23, 2021 at the intersection of Webster & Lamson Sts., East Boston, MA.
Stinky is a 17-year-old, 7lb Calico cat. She is mostly white with black and orange/brown patches, she has a little black circle patch on the bottom of her mouth and one on her back leg. She was declawed by her previous owners. She is very vocal and friendly.
If you think you've seen this pet, please
call 401-450-1115
or
email ariricci08@gmail.com
Thank you!