Orange & White Tabby Cat Missing in Salem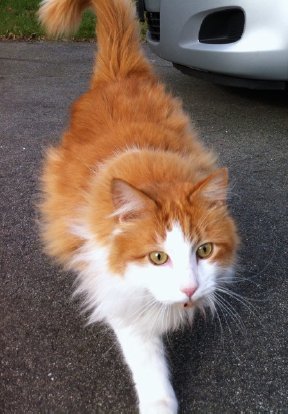 Last seen on Saturday September 24, 2016 at Bott Court and Essex St., Salem, MA.
"Super Star" is a 12-year-old 12lb orange & white tabby cat with a lion cut now. Not scared of dogs; doesn't scare; outside cat.
HomeAgain Microchip #49177D0B37
If you think you've seen this pet, please
call HomeAgain at 1-888-466-3242
Thank you!