DSH Orange Tabby Cat Missing in Belmont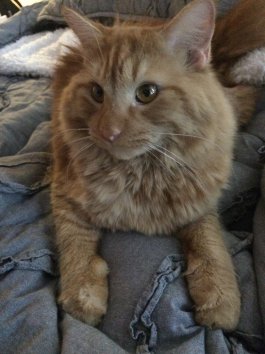 Last seen on Tuesday May 2, 2017 at Lorimer Rd., Belmont, MA.
TJ is an 18-month-old 7lb domestic short-haired orange tabby cat. No collar, no chip. He is the sweetest cat, and very friendly.
If you think you've seen this pet, please
call 857-445-1548
email cassandrawht123@gmail.com
Thank you!