Grey & White Cat Missing in Plainville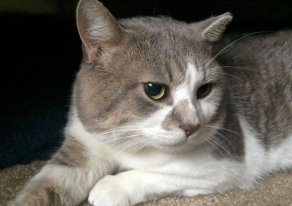 Last seen on Thursday June 25, 2015 at The Village Green, Plainville, MA.
Theo is very shy and skittish so DO NOT try to pick him up or catch him.
Microchip # 985112005035200.
If you think you've seen this pet, please
call 508-468-6783
or
email jenjardim@icloud.com
Thank you!