Gray Cat Missing in Gloucester
UPDATE: VERLE HAS BEEN REUNITED!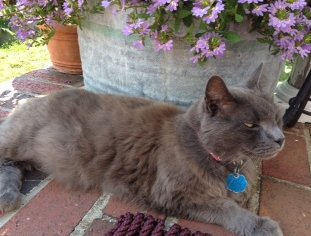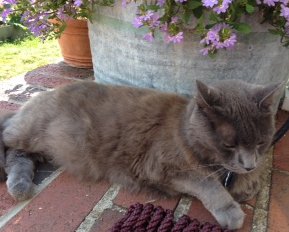 Last seen on Saturday February 21, 2015 at Grant Circle (nr Friendly's), Gloucester, MA.
Verle is a neutered domestic longhair, 13 years old. He also answers to "Squirrel." He is solid gray, with a bushy tail and very soft fur, and green eyes. He was wearing a red collar with orange rabies tag. He is an indoor/outdoor kitty who will occasionally not come in at night - but not when it's this cold out.
Thank you!