Black Lab Mix Missing in Weston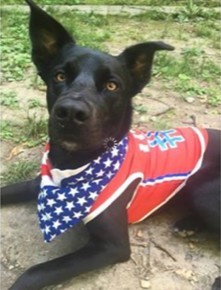 Last seen on Wednesday March 27, 2019 at the Weston Reservoir, Weston, MA.
Walter is a 65 lb black lab mix who ran from a pack hike at Weston Reservoir. Shy and skittish but very friendly.
If you think you've seen this pet, please
call 617-365-1148 or 617-470-1357
or
email acupuncdoc@gmail.com
Thank you!