White & Orange Tabby Cat Missing in Hopkinton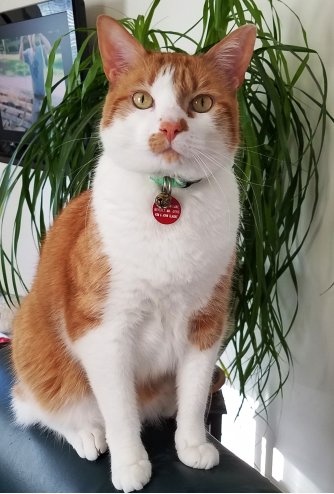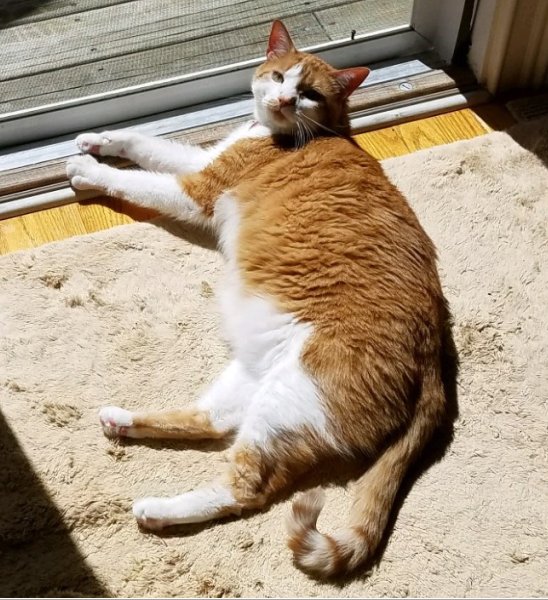 Last seen on Saturday September 9, 2017 at 9 Overlook Road, Hopkinton, MA.
Wezley is a 6-year-old white and orange neutered male tabby cat. Wezley has distinctive asymmetrical markings, especially on his face; Wezley was strictly an indoor cat. At the time of his missing he had on a reflective green collar with a bell and a red name/phone tag.
If you think you've seen this pet, please
call 978-526-1166
or
email johnfpclarke@gmail.com
Thank you!